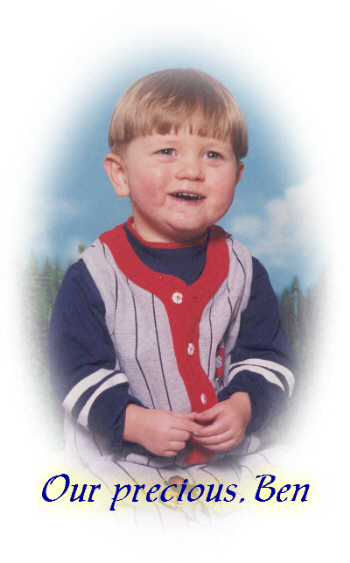 3/9/98-4/26/00
HLHS, blood clot
Benjamin, we will never ever forget everything you gave to us.
Love you forever and ever,
Mom, Dad, Nicole & Connor
We have found great comfort in releasing balloons to heaven ever since our first son, Matthew, died from SIDS in 1994. When we suddenly lost our precious son, Benjamin, just six years later, we again released balloons. They were the colors of the Teletubbies, Ben's favorite TV show. We now release these balloons to heaven for Benjamin, Matthew and all of their angel friends.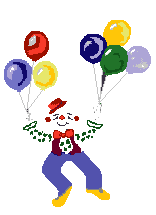 To send balloons to a child in heaven, please click on the clown above.
Please include the following:
| | |
| --- | --- |
| | your child's name |
| | birth and death dates |
| | cause of death |
| | a link to their picture or website, and |
| | a short little message to send to your angel. |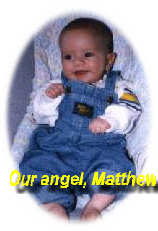 02/14/94 - 04/28/94
SIDS
Take care of yourself and Benjamin, sweetie, until we are all together again.
Loving and missing you,
Mom, Dad, Nicole & Connor